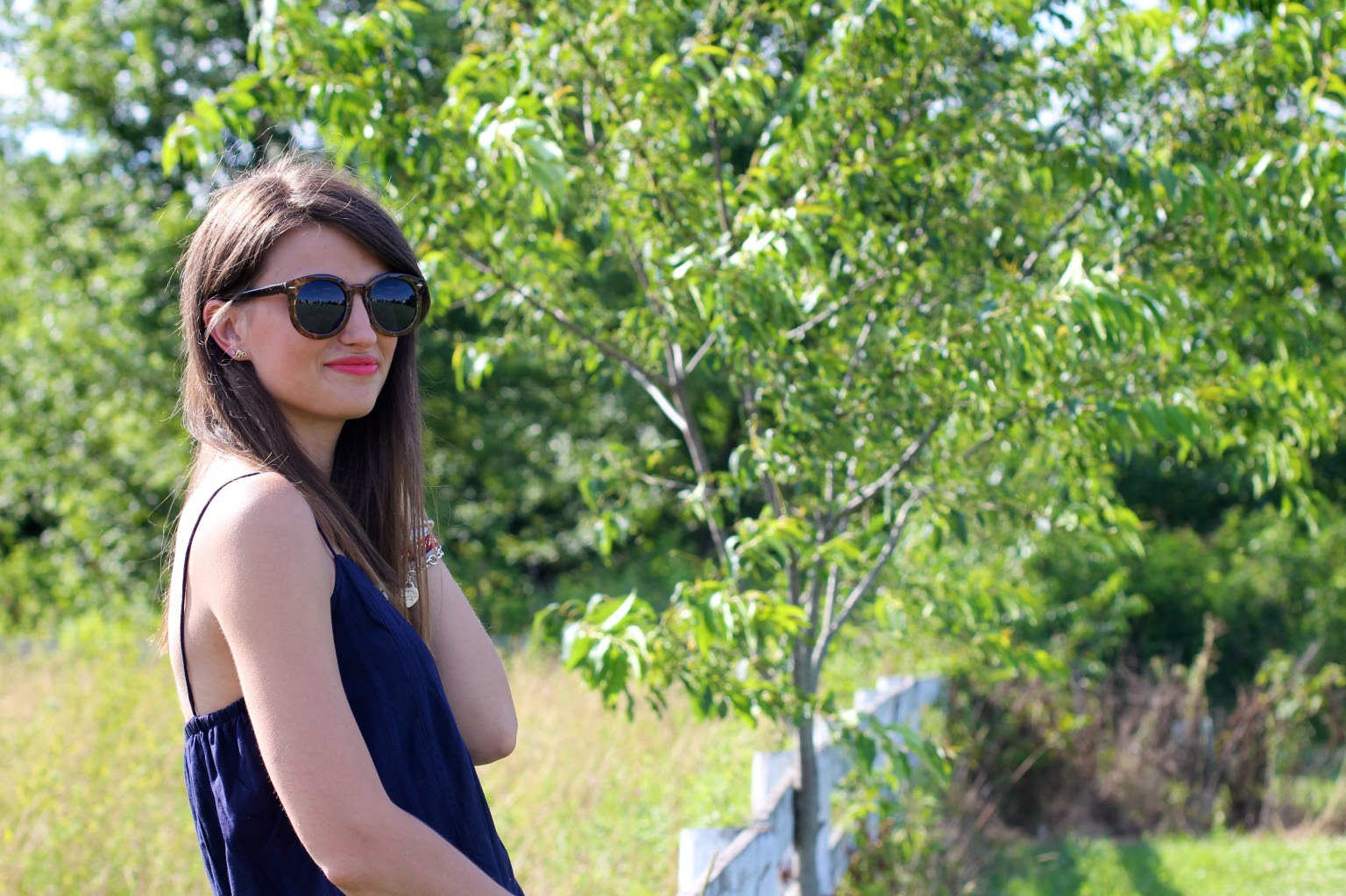 I'm Amanda, the blogger behind the lifestyle blog, Girl About Columbus, and I'm thrilled to be swapping city guides with Katie today! I love fashion and exploring so naturally, I enjoy reading OUT + OUTFIT. A few months ago, I emailed Katie asking for advice on cute + fun places to go while in Cincinnati – and turns out, she has a ton of great places to check out while in her city! Subsequently, I had to ask her to share these ideas with my readers which you can check out HERE and she, in return, asked if I would do the same type of post about Columbus. Which, of course, I replied with a huge YES!
I love Columbus and my blog, Facebook, and Instagram absolutely have a strong focus on happenings in my fun city. Which, I realize some of you that are not from Ohio may think that there's nothing but cornfields, yada, yada… but I can attest to the fact that Columbus has a ton going on – it's an extremely upcoming city with big dreams. And definitely a Midwest city worth visiting! Today I'm going to share some "must visits," including restaurants, shopping, and fun things to do. Disclaimer: I will try to condense my recommendations to a few of my favorite neighborhoods to frequent – otherwise, I think I would have you here all day! 
Let's start with the Short North area, a trendy arts district that has been absolutely revived in the past 20 years – rent has gone up and it's the.place.to.go.out for drinks and dinner, not to mention a neighborhood with a sharp fashion scene as well with staples such as Rowe Boutique, Ladybird, Homage, and Happy Go Lucky Her. There are also a ton of unique antique shops, salons, coffee shops, and art galleries.
You really can't go wrong with any High Street establishment in this area, but some of my favorite restaurants/bars are The Pearl (a taste of the south in Ohio), Bakersfield, which hails from Cincinnati, Haiku (my favorite sushi spot) and Northstar Cafe (yes, brunch, please). Bodega, The Pint House, and Seventh Son Brewing are super fun spots to grab a drink. Snag some Jeni's Ice Cream after dinner. Grab some Mikey's Late Night Slice after a night out. Or a cold-pressed juice from Native the morning after. Peruse the North Market for some more delicious bites. If you're staying in this area, I recommend The Hilton Downtown which is just a couple of blocks to the Short North and is beside the always partyin' Arena District.
Let's roll further south on High Street: Downtown Columbus is experiencing a renaissance. Think more housing/dining/shopping options, a huge river renovation project, and the Columbus Commons hosting a plethora of fun events to draw residents downtown like the mega mall, City Center and Lazarus, did years ago. If you're spending some time downtown, book a room at the beautiful The Westin Hotel, head over to 16-Bit Bar + Arcade for a drink and for some free arcade games.
For a casual/delicious/great decor/well-priced meal, visit El Camino Inn. Sidebar's menu boasts some delicious tapas. Or try the newly re-opened and re-invented Columbus establishment, The Chintz Room, which was a staple during Columbus's Lazarus days. One of my favorite go-to spots is Milestone 229, which is great for brunch/lunch/dinner. Perched beside the Scioto River, the place is filled with natural light and amazing food. The Scioto Mile is the park along the river and it's just beautiful at Christmastime with all its colorful lights. Oh and COSI is a spot you must take the kiddos.
No visit to Columbus is complete without a stop in historic German Village. I'm amazed at the number of tourists that leave Columbus without visiting this gem, just a hop/skip/jump from downtown Columbus (literally, just drive south over the 71/70 split freeway overpass).
Check in to German Village Guest House for an overnight stay. Some must eats in this neighborhood include Pistacia Vera (best macarons in the city), Lindey's (sit on their gorgeous patio in the warmer months for brunch/lunch/dinner), Skillet (best brunch in town – get there early, they always have a wait), and Harvest Pizzeria, my favorite pizza in the city, coupled with its next door cocktail-crafting neighbor, Curio, is my husband and I's favorite date night spot.
Take a walk down the brick streets and take in the gorgeousness that is German Village. Stop in The Book Loft to get absolutely lost in this massive, independently-owned book store. Vernacular has some super cute clothing and home decor finds. German Village is especially cozy in the cooler months and I frequent this area so much that I feel like I live there. I love it.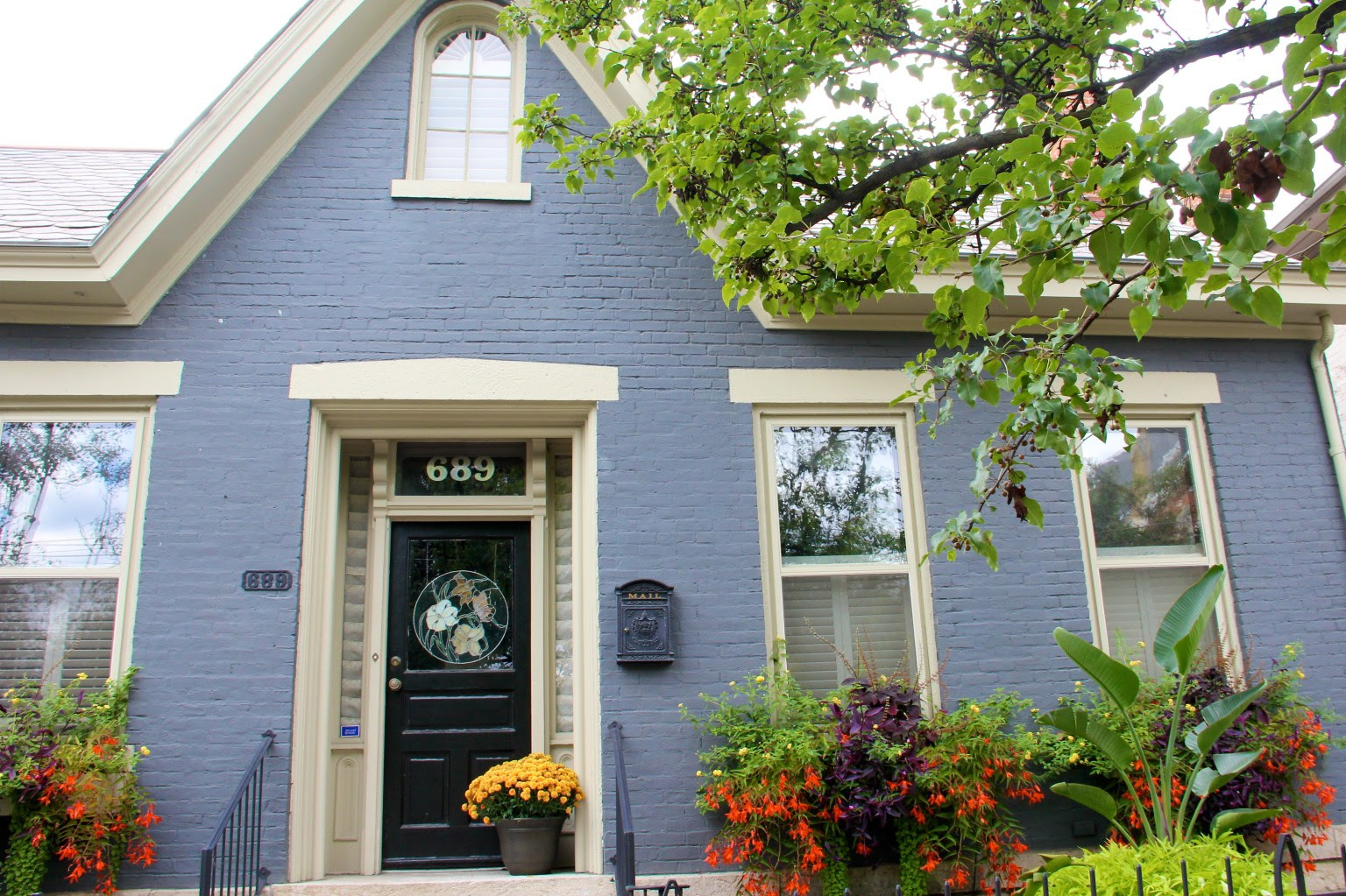 I could go on and on but hopefully these ideas guide you to your next adventure in Columbus. Feel free to pop on over to my blog for more!
…and head this a way to see my post about cinci :)